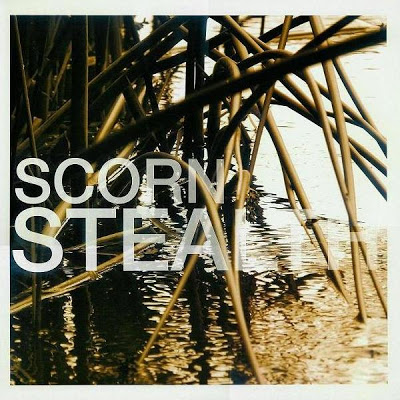 Mick Harris' Scorn project has come a long way. From its first incarnation in 1992 as an industrial noise metal band on VAE SOLIS, recorded with the original Napalm Death lineup, to its more trance-inspired dub rock of COLOSSUS and EVANESCENCE, to the illbient aesthetic of the albums that followed Nick Bullen's exit from the group, Harris — now the sole member of this "group" — has been continually striving to move closer towards the core of Scorn's sound. Over the course of all these releases, he has distilled his music further and further, arriving at a style that is entirely his own: no one else crafts such minimalistic, menacing, claustrophobia-ridden soundscapes as Mick Harris, but the sparse precision and carefully crafted perfection of his music is also a thing of still and absolute beauty. Of course, there are traces of all different kinds of electronica — the mechanical coldness of industrial, the deep, monolithic bass of dub, the ghostly synth washes of ambient, and the percussive focus of drum'n'bass — but as a whole, Scorn is a category of its own.
STEALTH, Harris' first Scorn album after several years of hiatus, is a seamless continuation of its predecessors — be it the nightmarish "Stripped Back Hinge," the subdued crawl of "Running Rig," or the stumbling terror of "Snag," the album is another fascinating, relentless display of Harris' artistry. There isn't much happening on the individual tracks once their basic elements have been introduced, but Harris lets the music breathe and gives its ambiance time to unfold. In a way, Harris may have painted himself into a corner with Scorn's evolution towards this stripped-down style of composition, as it is difficult to imagine where the music will lead to, except for even darker and even more unforgiving tracks, but as long as he can produce sounds that are so impressively unique, there will always be room for a new Scorn record.
This review was written for the All-Music Guide on December 3, 2007.
—————–
4 8 15 16 23 42