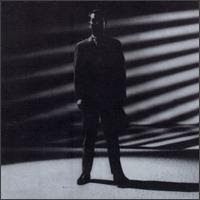 SECURITY, the second recording released by Cypher 7, a project "created and encoded" by session keyboardist Jeff Bova and engineer Alex Haas, is actually twice as good as their excellent first CD, DECODER. Like the debut, SECURITY credits Bill Laswell for "navigation and ground control" (presumably code for producer).
The first track, "Message Important," sets the mood for the entire album: otherworldy, trance-like sounds that transport the listener into a peaceful world of mystique and mysticism. With its soft rhythms, the dubby bass playing by Laswell (his only performance on the album, and an excellent one), and some subtle organ accompaniment, the piece creates a beautiful groove to flow underneath the orchestral keyboard arrangements. The second track, "The Suspicious Shaman," owes a bit to German electronica, with Tangerine Dream-like sequencer patterns and rhythmic sounds reminiscent of Kraftwerk (although here the industrial leanings are, for the most part, only hinted at). Then comes "Tokyo A.M.," a pure ambient piece that combines the sounds of rain and distant rumbling with gloomy, mysterious keyboards. "Benares (Open Secret)" is even more fascinating. With guest musician Jaron Lanier, the track uses distant sounds of percussion and singing as a backdrop against an orchestral composition in the style of the first track; it almost seems like a depiction of an absolute and pure beauty or truth to which one can only respond with humility. "Nothing Lasts" almost seems like a short interlude; it features rhythm like the first two tracks, and a female voice contemplating love and passion ("passion is destructive […], love is a constant."). The final track, "Falling Backwards," is the longest one at 16-plus minutes. Back in ambient territory again, it sounds like the soundtrack of a parachute jump, with synthesizers rumbling like the passing wind. Again, however, the piece quickly starts to transcend this realism and introduce spacier effects, providing a hypnotic conclusion to the album.
There are few albums to which the term "cinema for the mind" can be applied more fittingly. Still, for all the fascination with mood, sound, and atmosphere, Bova and Haas never forget to instill emotional resonance into their music.
This review was written for the All-Music Guide on April 24, 2000.
——————
4 8 15 16 23 42